3 in 1 Roadblock System
The Roadblock 3 in 1 signs are lightweight and, because they are collapsible, take up very little space in a vehicle. The signs are extremely easy to use and provide a large visual surface on the road, thus constituting an excellent warning device.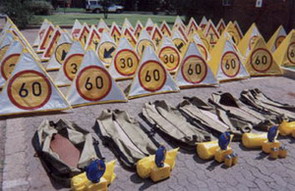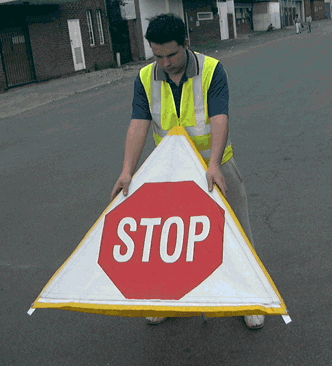 The Panels can be reflective or non-reflective and can be interchanged to convey the right warning when approached from any side.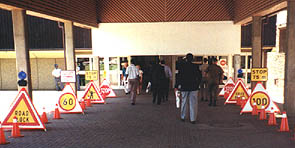 The Roadblock 3 in 1 can be deployed at:

· Road works
· Accidents spots
· Surveying work
· Road blocks
· Just about anywhere

The Roadblock 3 in 1 signs can be manufactured to your requirements and used in a wide variety of situations.